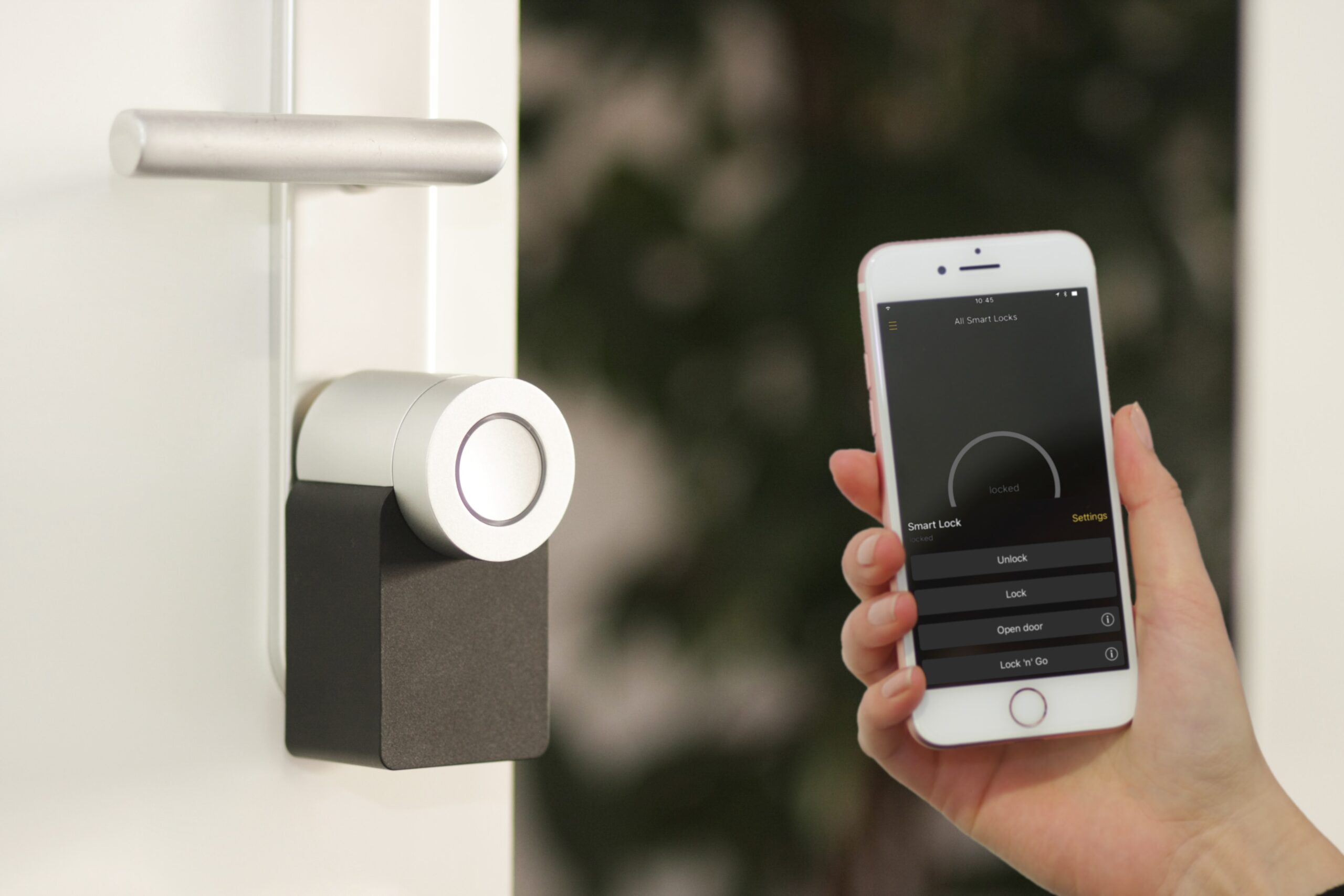 Ideally suited for families with busy lifestyles, a home monitoring system provides priceless peace of mind that everything is okay while you're at the office, traveling, or taking in some well-deserved R&R on vacation. Thankfully, there are a host of smart devices that can be easily added to your home to notify you of potential issues before they get out of hand. These devices can also keep you abreast of people who enter and leave your home, like repairmen and housekeepers, so you always know who's at your house when you're not. A home monitoring system is comprised of many components: 
Smart Sensors
Small sensors placed by sinks, washing machines, refrigerators, sump pumps and other areas prone to water leaks can send a text to your smartphone the second they detect water. You'll be able to react immediately and appropriately to mitigate the damage rather than coming home to a big problem. With the right equipment, you can even turn off the main water line remotely from your smartphone. 
There are also smart sensors that detect and notify you of power outages, extreme temperatures, and carbon monoxide leaks. You'll know exactly what's happening at home from anywhere in the world.
Security Cameras
For extra assurance of your home's well-being, security cameras placed strategically in key areas in and around your house can transmit video footage directly to your smartphone. The exchange can happen automatically whenever the camera detects motion or when it receives a signal from sensor. Of course, you don't have to wait for trouble to ensue before peeking at your property. You can access the cameras anytime from anywhere. 
These same cameras can be used to monitor the comings and goings of family members, guests, housekeepers, lawn maintenance crews, mail carriers … anyone who steps onto the property. Did your nanny arrive on time? Did the plumber use the back door like you asked? Just review the video captured by the cameras to confirm.  
Electronic Door Locks
An ideal complement for security cameras is electronic door locks. In fact, some door locks come with a security camera built-in. You can monitor who's opened and closed the door based on passcodes that have been entered into the lock. You can give temporary codes to certain people, place restrictions on those codes, and override them at any time–all from an app on your smartphone. It's the ultimate way to manage access into your home. 
Home Security Synchronized
By tying these monitoring devices (and other smart devices) to a central home automation system, you can enjoy even greater peace of mind. Should a smoke detector trip, for example, an automation system can turn off the HVAC system to prevent the spread of smoke and light a pathway from the bedrooms to the front door. If you rarely keep your phone with you when you are at home, the same water sensor that sends a text message can also flash the kitchen and living room lights as notification. As you leave the house or turn in for the night, tapping one button on a keypad or smartphone can tell the automation system to close the garage doors, engage the door lock, put the security cameras on high alert, and turn off all but a few exterior lights.