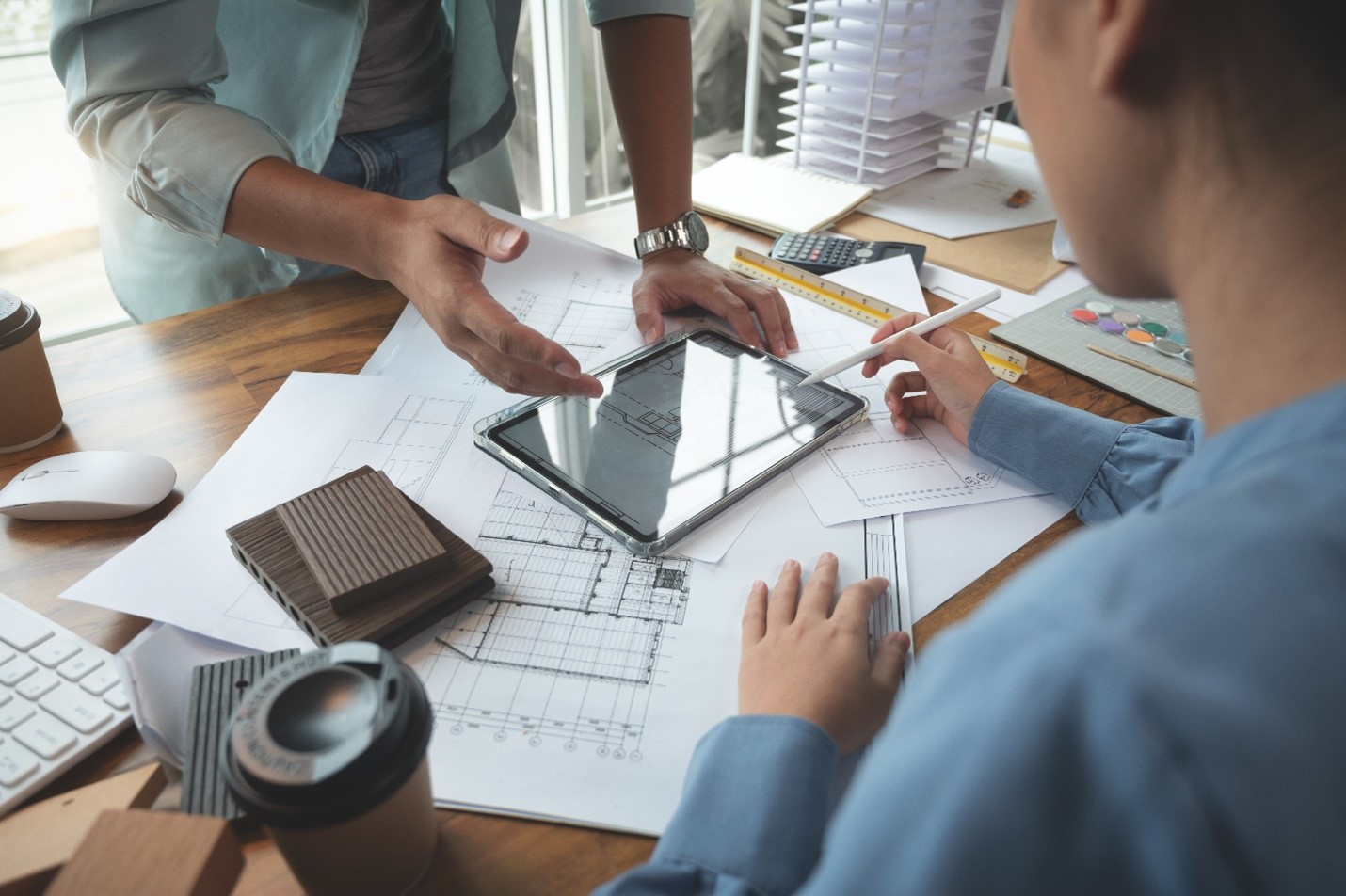 Whether you're updating the systems in your home or starting fresh, there's one thing you simply can't go without: thorough, detailed design documents of the technology. These documents serve as the roadmap to the inner workings of your house, streamlining the installation of components, minimizing problems, simplifying any updates you may want to make later on, and above all, providing you with valuable peace of mind that the job was done right. It's right there, on paper or PDF for your reference. You'll know without question where every single piece of your AV, automation, and lighting systems are located, all the way down to the essential low-voltage wiring.
The variety of design documents that Buday's creates for its customers illustrates each crucial element of the tech project, keeping everyone—you, your home systems integrator, carpenters, designers, and other contractors—on the same page and working as a team. "You wouldn't build a house without first having a solid plan and an architectural and design team moving toward a common goal. The same goes for installing technology in your home," says Ed Buday. Without it, you risk the performance, simplicity, and longevity of your home systems and the comfort, convenience, efficiency, and enjoyment of your home.  "The various schematics, drawings, elevations, and other design documents we provide upon request show that we've covered all our bases, that the technology you receive works as expected, and that you got what you paid for."
The Home Technology Association echoes this sentiment. According to an HTA survey, integration firms that create detailed design documentation have happier clients. Interior designers are happier, too. They know immediately if and how items like wall-mounted touchpanels, security cameras, and speakers could impact the home aesthetics and can work with the integrator to achieve eye-pleasing results.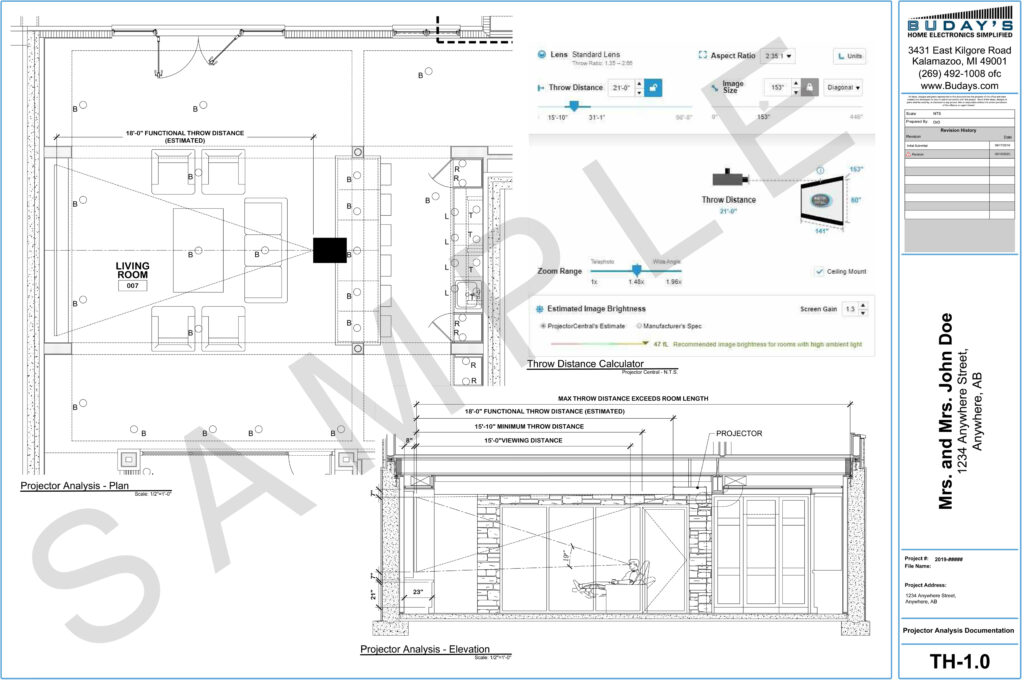 Common types of home tech design documents include:
Wiring Schematics. The network of low-voltage wiring installed in your home is the lifeblood of every smart device connected to it. It's the highway on which signals travel to and from keypads, lights, thermostats, AV equipment, motorized shading, and more, and on which audio and video signals move throughout the house to TVs and speakers. It helps keep your home in sync, and knowing where the wiring resides is important when renovating or adding a new piece of equipment.
Rack Elevation. The processors, controllers, amplifiers, and other electronic components that direct traffic on the low-voltage highway share a common storage spot—a sturdy, well-organized, professional-grade rack that's located in a closet, utility room, or cabinet. It's helpful to both your family and your tech team to know at a glance what's inside that rack and how the components are connected. The best way to do this is via a diagram of the rack. Maintenance and service, additions, and upgrades can be handled quickly and easily.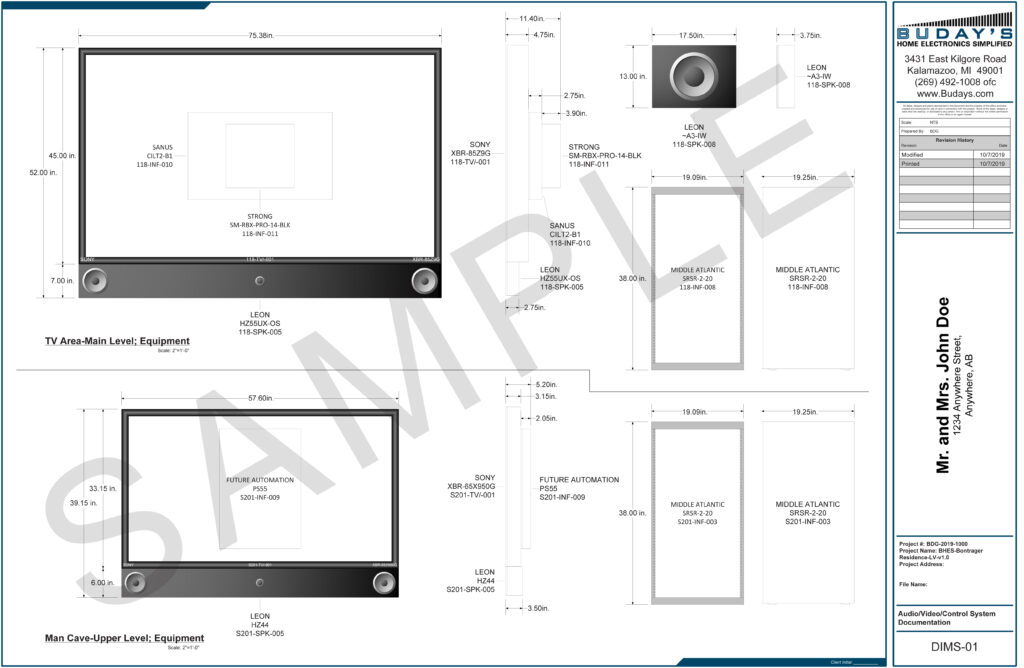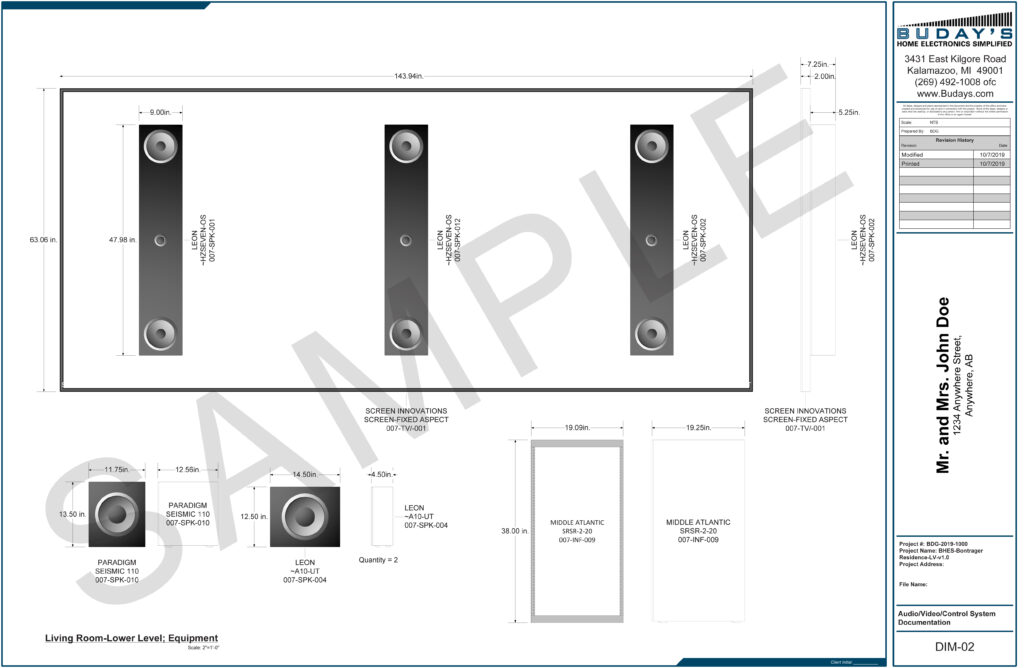 Conceptual Drawings. There's a natural relationship that exists between the technology in your home and the architecture, design, and mechanicals surrounding it. To achieve a harmonious union, a three-dimensional drawing comes in handy. Referring to this design document, contractors can determine if the depth of millwork will accommodate speakers, the proper keypad locations to satisfy electrical requirements, and the best structural placement for a ceiling-mounted video projector, for example. With conceptual drawings, there's no guesswork involved, saving time and costly mistakes.
Bottom line: Every home tech project warrants some level of design documentation. Based on your needs, Buday's can recommend the best bundle to ensure quality, timeliness, and simplicity throughout the project.
Call Buday's Today to Start Planning for Tech in Your New or Existing Home—Don't Forget About the Design Documents!
A proper home tech design is the first step in any project, whether you're adding a home theater or building a new house. Contact us today to learn about our design services and begin your journey to a simpler, more comfortable, and enjoyable lifestyle. Call (269) 492-1008, option 2, or email [email protected].