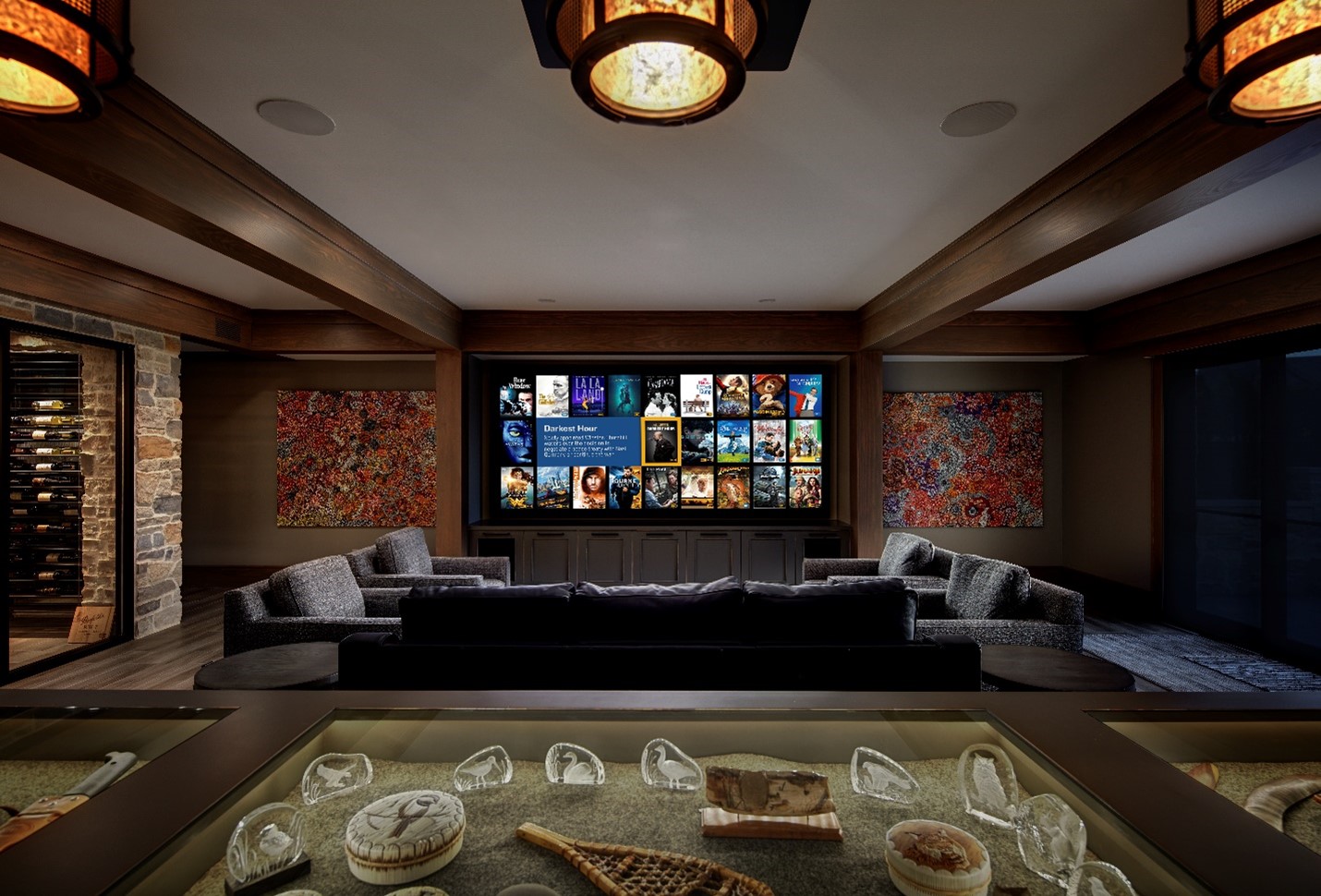 You've invested wisely in a top-notch display and surround-sound system. So why settle for the subpar quality of entertainment content delivered to your system via a conventional streaming device? It's like buying a luxury car without leather seating. The experience just isn't what it should be. The same goes for your entertainment system.
Your new 4K display and AV receiver can only reach their full potential and entertainment value—uncompressed, crisp, bright, high-resolution images and sound—if the device feeding them the content is equally as capable. This means adding to your AV suite a technologically-advanced media server, and our recommendation is Kaleidescape. It's hands-down the best way to enjoy 4K content.  A Kaleidescape movie server guarantees pure, lossless reproductions of the original motion picture for crystal-clear video detail and realistic sound.
You've already invested in a 4K TV and surround-sound system. A vast assortment of content is right at your fingertips, delivered with all the quality and excitement of a night at the cinema down the street but with amazing extras you won't find anywhere else.
Access to First Run Movies … and Much More
Gone are the days of waiting months after the cinematic release of movies to enjoy them at home. You can rent and download these movies, as well as other content, and have them available for as long as 30 days. You can grow your movie library over time, adding to the curated content you purchase and have Buday's pre-load when you buy the server. You'll never run out of great entertainment. Family movie nights, parties, celebrations, or just you solo on the couch, Kaleidescape makes every event special.
With 13,000 tiles available in Kaleidescape store, including 1,500 4K titles, 9,000 titles to rent, and at least 200 concert videos, the perfect entertainment accompaniment is just a click away. And take note: You can rent recent cinematic releases like a new James Bond movie for about $22 fully uncompressed.  Where else can you entertain family and friends with that type of content for that price?  And talk about convenience! You can order a movie on a whim and watch it later when you have more time.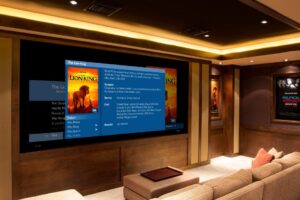 And it's so easy to find what you want. Kaleidescape gets super detailed in the organization of its movie library. Golden Globe winners? Hollywood Classics? Concerts, Film Noir, 4K, Stunning Cinematography, and the list goes on. You can drill down even deeper, accessing a list of Harry Potter flicks, for example. Click on your choice and the movie starts immediately, skipping through previews and such. Kaleidescape's version of fast forward comes in handy when you want to get to a favorite scene or a certain song. Choose where you want to go and Kaleidescape takes you right there.
Fun Facts at Your Fingertips
If you think Netflix offers a lot of interesting tidbits about movies, wait until you see Kaleidescape's knack for trivia. When you select a movie, the lesser-known facts that pop up on the TV screen are almost as entertaining as the movie itself. You can learn about when and where the movie was produced, the backstory to its creation, cool info about the cast, and more.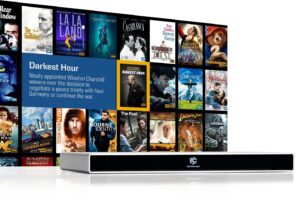 Turn an Ordinary Tuesday into a Magical Movie Night
All of this adds up to a unique opportunity to do something special with your media room. The audio and video quality are above and beyond what you've seen and heard from your streaming service. A Kaleidescape media player turbocharges your AV system, making it look and sound better than it ever did with a traditional streaming service. It's the best way to maximize your media room investment.
You can download new content from Kaleidescape in full resolution, easily navigate an enormous library customized to your taste, and when it's time to host a movie night, pick a theme and hit play. See for yourself how a posh little player from Kaleidescape can make your media room the most popular place in your home. Schedule a demo today at Buday's by calling (269) 492-1008, option 2, or emailing [email protected].
We'll bring the popcorn.
Kaleidescape vs. Traditional Content Delivery
(Below) Side-by-side comparison of the video quality from a streaming media player vs. a Kaleidescape movie server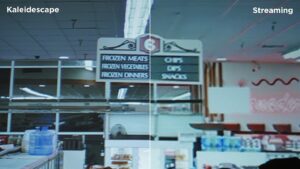 (Below) Audio and Video Throughput: Kaleidescape vs. Blu-ray Disc vs. Media Streamer