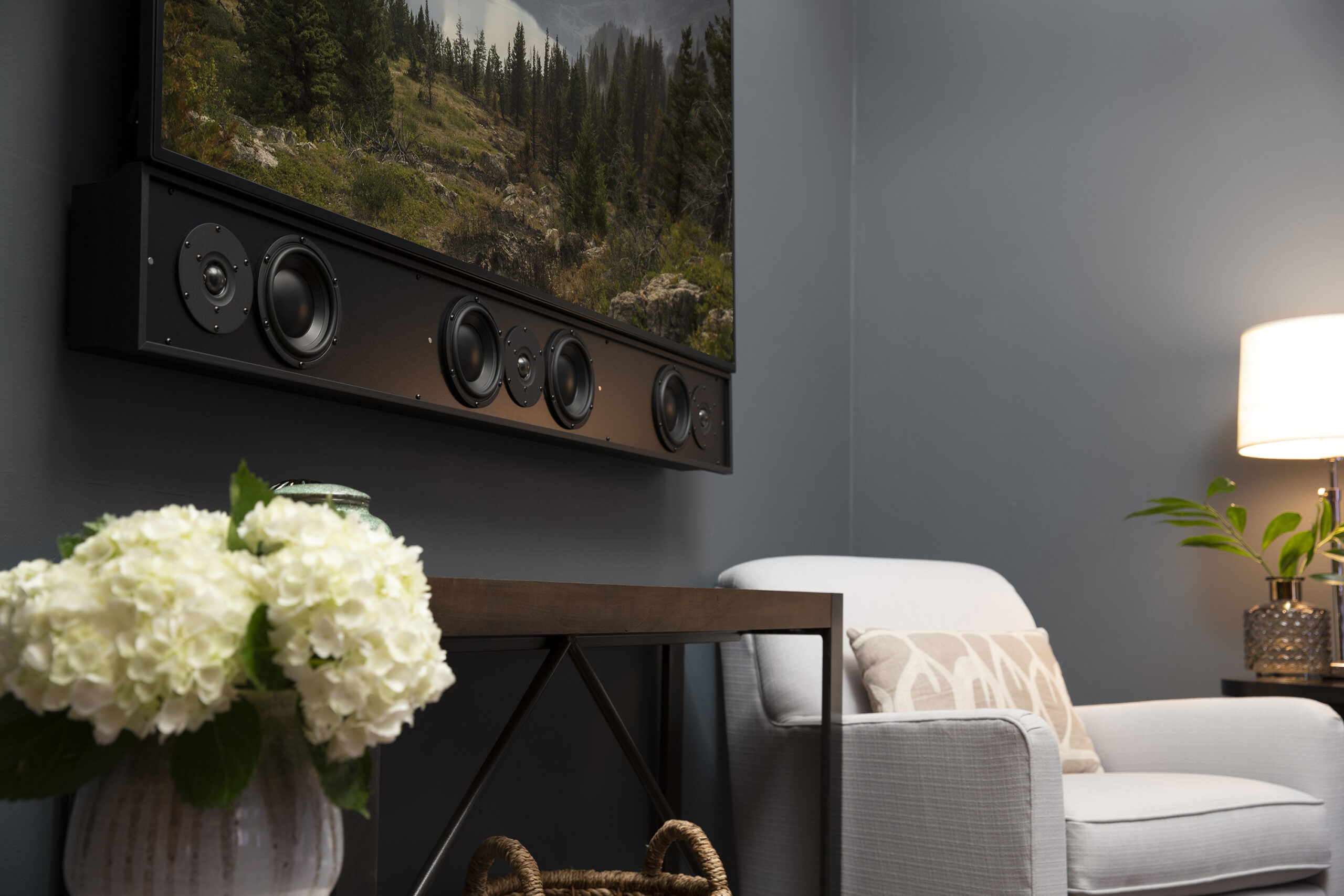 Your house has multiple rooms and you spend your days and evenings moving through them. Why shouldn't music and video move with you?  Your household also has multiple family members. Why should you all listen to and watch the same thing? More so than ever before, families crave an easy, reliable, and versatile way to manage the distribution of audio and video in their homes.
Music on the Move
A whole-house music system allows all of your music, no matter where it resides, to be played through speakers located anywhere indoors or outdoors. Many systems are wireless, which affords a simple and affordable method of installation, even in existing homes where it would be difficult to add new wiring. Whole-house music systems commonly come with a companion app, from which you can direct music from your iTunes library, streaming services like Spotify, or a good old-fashioned CD to one room or the entire house. Most systems even allow different music to be played simultaneously in different rooms, which keeps everyone in the family happy and is a great feature when hosting a party. For even greater customization, the music can be categorized to suit different activities. You might have a collection of lively tunes to play during workouts in the home gym, soothing songs for long soaks in the whirlpool tub, and music to set the mood during the holidays. You won't have to search for the right music. Just tap a button on a wall-mounted keypad or smartphone to start the playlist and hear it in whichever room(s) you select.  
Video to Multiple Displays
The way we consume video has evolved immensely over the past few years. Rarely do we pop in a disc; instead, we have at our fingertips a gigantic library of content from video-on-demand services to stream directly to any smart TV or display that's connected to a streaming media player. As for other, more traditional sources of content like cable/satellite TV and discs, they can be shared from players stowed in one main equipment rack to TVs throughout the house. These TVs can be located just about anywhere—outside on the patio; integrated with a mirror in the bathroom; tucked into a piece of furniture, lifting or lowering into view on command; and attached to mounts that swivel in all directions. The options are endless when it comes to whole-house entertainment. No matter where, when, or what you want to watch, there's a video solution can be designed to meet your demands.